Hi,
Sometimes you may get " ORA-00020: maximum number of processes exceeded " error while login oracle database via sqlplus and Application may encounter TNS errors.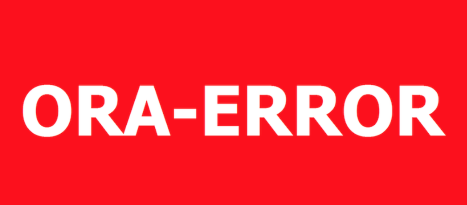 If you got ORA-00020 error like following, it means process parameter has exceeded its max value.
ORA-00020: maximum number of processes (1500) exceeded
You need to increase processes parameter in Oracle database. But This parameter is activated after Database restart.
So You may solve this problem to kill inactive sessions like following.
select 'kill -9 ' || p.SPID, s.USERNAME, 'alter system kill session '''||sid||',' || s.serial# || ''';',s.STATUS
from v$session s, v$process p
where s.PADDR = p.ADDR (+)
and s.STATUS='INACTIVE' and s.USERNAME = 'DWH'
order by 1;
You can modify username parameter according to your Database user, then run Result script like following.
Execute following script in the Database.
alter system kill session '957,37560';
alter system kill session '96,10173';
alter system kill session '97,22149';
alter system kill session '98,18153';
alter system kill session '99,44333';
Or you can execute following script on Linux server.
kill -9 41158
kill -9 41563
kill -9 41895
kill -9 42984
kill -9 44751


But If you cannot login database and specify inactive sessions, then you can change processes parameter like following then restart database.
You can think that how can you alter process parameter without login database, i just kill some inactive sessions then I login database.
SQL> show parameter processes

NAME TYPE VALUE
------------------------------------ ----------- ------------------------------
aq_tm_processes integer 1
db_writer_processes integer 1
gcs_server_processes integer 0
global_txn_processes integer 1
job_queue_processes integer 1000
log_archive_max_processes integer 4
processes integer 1500
SQL>
SQL>
SQL> alter system set processes=2000 scope=spfile;

System altered.

SQL>
Restart database after this operation.
I recommend you that kill inactive sessions, then change parameter , restart database in suitable time.
Do you want to learn Oracle Database for Beginners, then read the following articles.
https://ittutorial.org/oracle-database-19c-tutorials-for-beginners/
768 views last month, 4 views today